Storage Servers
eRacks NAS series: Rackmount Storage Servers for Cloud storage, Big Data, or NAS (Network Attached Storage)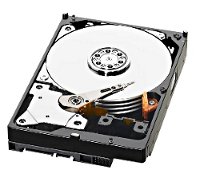 FOUR TERABYTE
drives now
available on all 3.5"
FF
-based servers!
Reliable, Scalable, Cross-Platform BigData, NAS, and Cloud Storage.
eRacks rackmount storage servers are configured with your choice of operating system, and can be provisioned with all other available software including:
- ZFS, NFS, GlusterFS, MooseFS, GFS, etc for distributed file systems,
- OpenStack, CloudStack, Eucalyptus, or other Cloud infrastructure for your on private cloud,
- OpenMedaVault, FreeNAS, OpenNAS, OpenFiler, Samba, ATalk, NFS, rsyncs, and others for local on-premise LAN use or NAS -
eRacks offers a complete cross-platform support file & total storage solution.
A battery backup option is also available for both the LSI and the 3ware RAID cards.
eRacks also offers system architecture and design services, including network design and private cloud architectures. Please call or email for provisioning questions and custom configurations.
eRacks/NAS6X

Intel Xeon E7-4800 series

Up to 10-core & 20-thread processing

Up to 512GB total DDR3 memory

Up to six 3.5"

FF

removable drives

2U chassis, 1400W Redundant High-efficiency PS

eRacks/NAS6X $8165 and up

eRacks/NAS16X

Intel Xeon E7-8800 series

Up to 10-core & 20-thread processing

Up to 1TB total DDR3 memory

Up to 16 2.5"

FF

removable drives

5U chassis, 1400W Redundant High-efficiency PS

eRacks/NAS16X $25360 and up

1U rackmount chassis

Up to 3 SATA II / SATA3 / SAS / SAS2 drives

Intel i3 / i5 / i7 CPU

Slim Optical disk drive

eRacks/NAS3 $1695 and up

1U rackmount chassis

Up to 4 SATA II / SATA3 / SAS / SAS2 drives

Intel i3 / i5 / i7 CPU

Slim Optical Disk Drive

eRacks/NAS4 $2295 and up

2U-height chassis (3U option)

Up to 8 Hot-swap SATA / SAS drives

Either Opteron 8-core/12-core/16-core series 6200

or Xeon quad-core/hexa-core series 5000 CPUs

eRacks/NAS8 $3695 and up

2U-height chassis

Up to 12 Hot-swap SATA / SAS drives

DDR3-1333 MHz ECC/REG memory

Either Opteron 8-core/12-core/16-core series 6200

or Xeon quad-core/hexa-core series 5000 CPUs

eRacks/NAS12 $4955 and up

3U-height chassis

Up to 16 Hot-swap SATA / SAS drives

DDR3 1333MHz Memory

Either Opteron 8-core/12-core/16-core series 6200

or Xeon quad-core/hexa-core series 5000 CPUs

eRacks/NAS16 $5295 and up

4U-height, 1200W redundant PS

Up to 24 SATA / SAS Drives

Either Opteron 8/12/16-core series 6200

or Xeon quad-core/hexa-core series 5000 CPUs

eRacks/NAS24 $6995 and up

4U chassis, 6Gb/s, capacity of 36 x 4TB = 144 TB

Intel Xeon 5500 Series CPU

24 SAS2 hotswap drives in front + 12 more in back = total of 36 Drives

eRacks/NAS36 $7430 and up

9U-height, 1620W redundant PS

Either Opteron 8-core/12-core/16-core series 6200

or Xeon quad-core/hexa-core series e5 CPUs

Up to 50 SATA / SAS Drives

capacity of 50 x 6TB = 300 TB

Ubuntu Linux Advantage Essential Server