eRacks' Signature Service is Saving you Time and Money

Over the years, eRacks' signature service has always been saving you time and money -
By pre-provisioning your system to be as turnkey as possible, eRacks can preinstall and configure your server in one of several ways, and saves you the time and expense of doing so yourself - and we give you, at no charge, our expertise and recommendations for best-of-breed open source software in each of many leading categories of purpose for open source projects:
• File servers - Cloud / Openstack, Block / Object storage / CEPH / Swift / iSCSI, SMB/CIFs, DLNA/uPNP, NFS, AFP, rsync, and more
• Firewalls - OpenBSD, PFSense, IDS/IPS, Snort / Suricata / Sagan, your choice of network server software
• eMail servers - ZImbra, Postfix, Exim, Dovecot, ASSP, ClamAV, Squirrelmail, Spam assassin, spam firewall configuration, or your favorite open-source email package(s)
• Databases / NoSQL - PostgreSQL, MySQL / MariaDB, SQLite, MongoDB, Couchbase, EnterpriseDB, Firebase, or your specified open-source database
Many more categories forthcoming - keep an eye on our blog & social media for details!
Please Pardon Our Dust While We Update our Models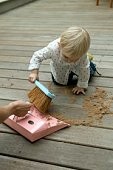 Please pardon our dust - We are in the process of updating many of our models -
If you see something you need that's not current, just let us know and we'll get back to you with a quote, and fix it - Thanks.
We are also retiring many older models, and will be introducing many new models and categories over the next few months, by Q2 2020!
The all-new eRacks/MEDIA servers category - with Plex, Kodi, Plugins, MythTV, etc - Contact us today to ask for more info.
New, updated Linux and BSD eRacks Open Source Laptops! We are moving to a new Laptop quote system for All the latest and greatest notebooks - Asus Zenbooks, Lenovo Thinkpads, LG Gram models, including the 17", Gamer models, etc - we install linux on ANYTHING.
DONE: A new eRacks/DAS category for Direct-attached storage, and add-on rackmounts drive chasses for existing servers - with up to 90 3.5" drives!
And more all-flash and NVMe-based systems such as the eRacks/FLASH20 - In addition, more new desktops, workstations, and Surveillance-targeted systems, are coming in Q3, 2020!
Join our mailing list today to keep up on the latest, or follow our feeds on our blog, or on Twitter, Facebook, G+, Instagram, Pinterest, and LinkedIn!
Pre-provisioned OSS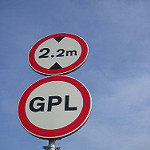 eRacks' specialty is in preconfigured custom Linux rackmount servers, FreeBSD, OpenBSD, and NetBSD rackmount servers.
eRacks' wide choice of operating systems also include Ubuntu, Debian, openSUSE, Fedora Linux and other rackmount server configurations. eRacks also provides onsite installation, open source migration services, including network consulting and software development services.
Experience, Custom design, Open Source, Quiet rackmounts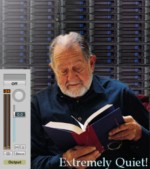 eRacks also has extensive experience building quiet rackmount and desktop computers, as well as customizing Linux and other Open Source OSes. Please call or email us to discuss your computational needs.
eRacks offers more flexibility in rackmount server configuration at a better price!
High Performance

eRacks Open Source Systems provides high-performance competitively-priced open source Rackmount Servers, Desktop Computers, as well as a wide array of services including Open Source enterprise migration, security, and network architecture design.
eRacks saves you both time and money by combining quality open source enterprise-level software and easily-upgradeable industry-standard components in its rackmount servers.
Our Brands, Partners, and Supported Organizations
Finest rackmounts, hosting and services since 1999
Private / Hybrid Cloud Hosting, Dev Hosting, Professional services, DevOps / System / Network / Security Architecture
Contact us today!