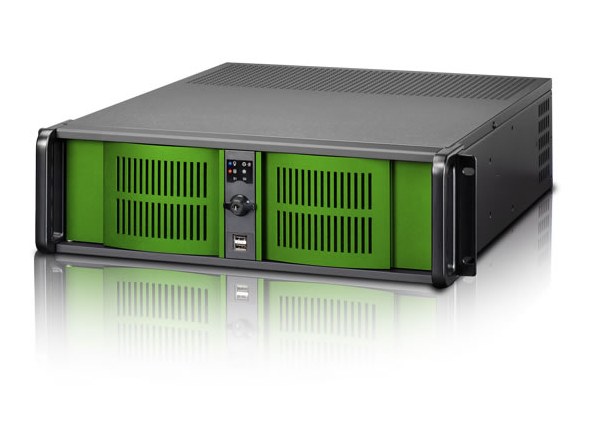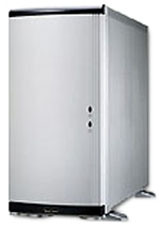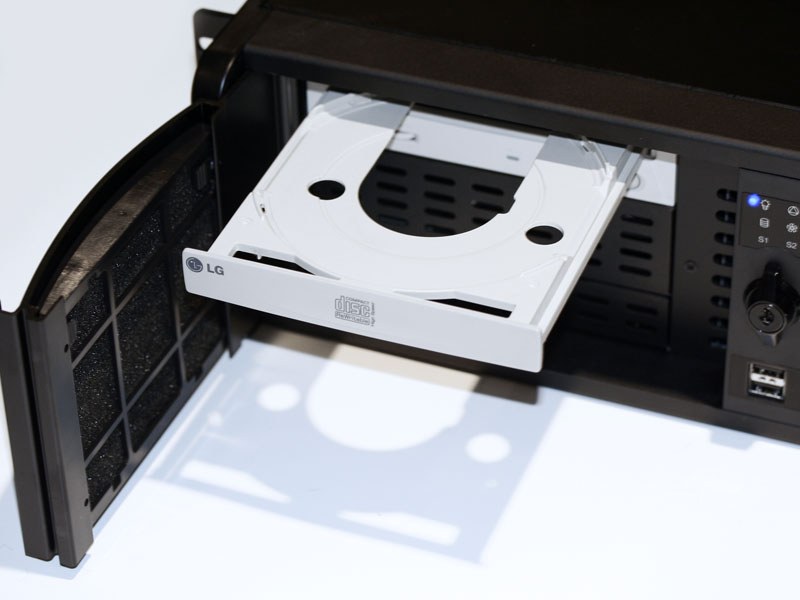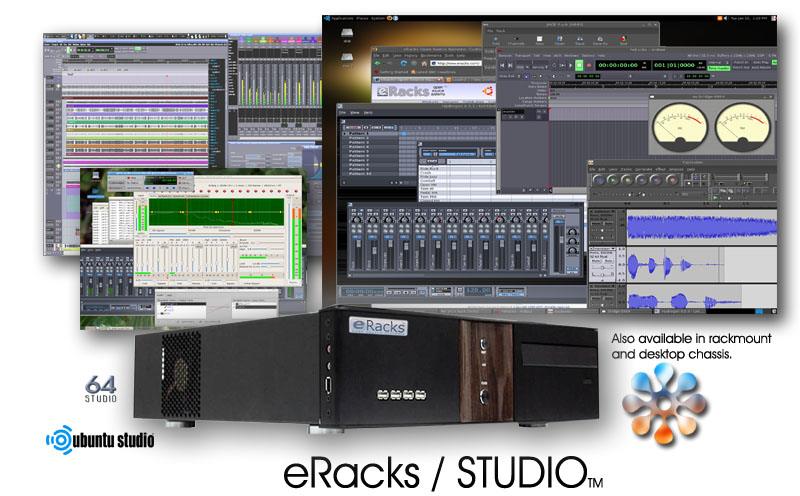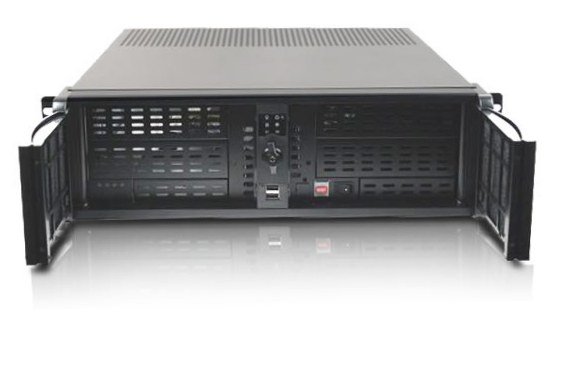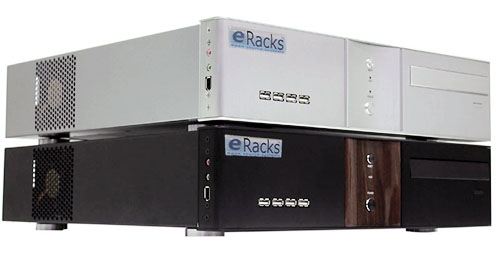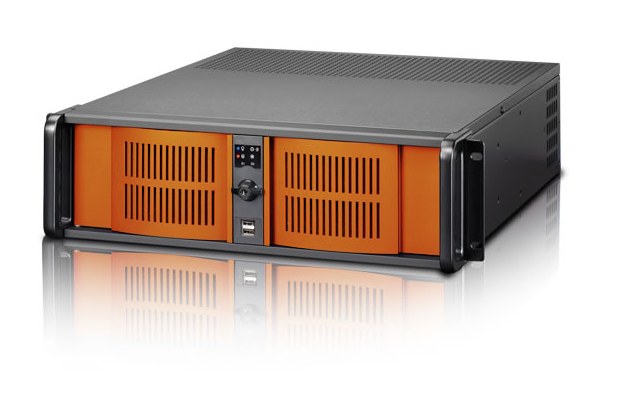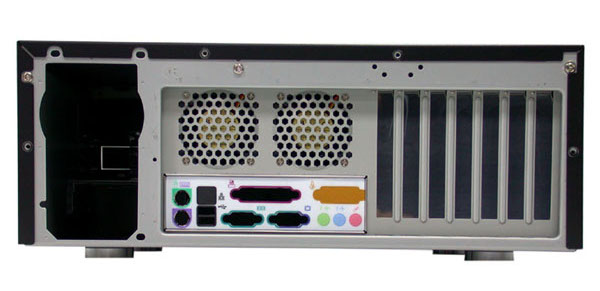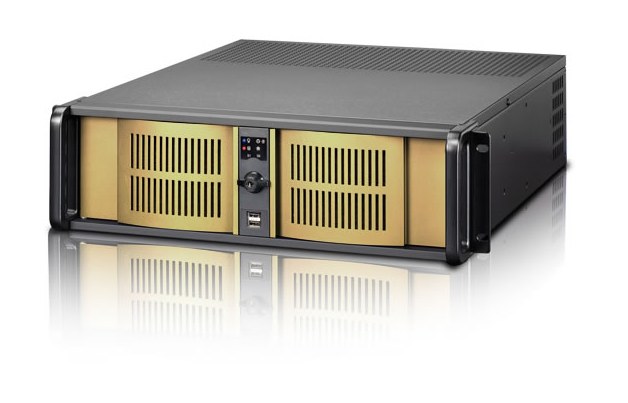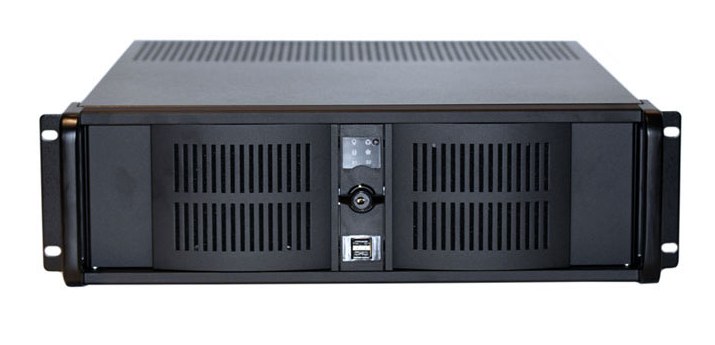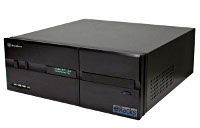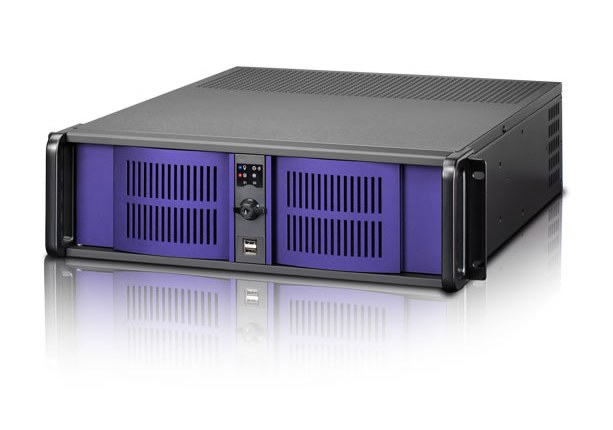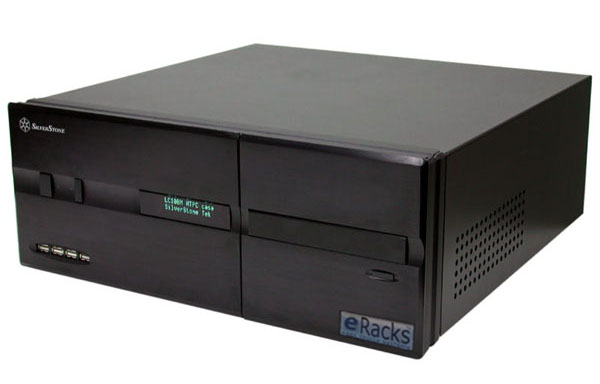 eRacks/STUDIO5

The eRacks / STUDIO5 is a professional-grade audio creation / production computer system, hardware-optimized for studio-level audio and video work. The system is Linux-based, uses the new 2010 Intel Core i5 CPU.
The system comes loaded with a set of Open Source audio and video software applications. No licenses, no upgrade fees, ever. Copy and distribute freely. Come join, contribute, and share with the Open Source audio community, where users and developers work together.
The eRacks/STUDIO5 is available in a media chassis, a rackmount system, or a desktop. It can accommodate up to 8 GB of DDR3 memory. The Rackmount chassis and desktop options can accommodate 4 x 5.25 bays, which could be used as removable hot-swap storage or DVD-ROM drives. Please contact us to discuss your specific requirements.
Links and forums (Fora?)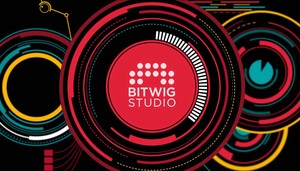 The system includes:
Default Chassis: Media Chassis: Dimensions (WxHxD) 16.7 x 3.8 x 16.9 inch or 424 x 96 x 430 mm
Option chassis: 3U Rackmount: Dimensions (WxHxD) 19 x 5.25 x 20.8 inch or 482.6 x 133.4 x 528.3 mm colored doors
Option chassis: Desktop: Dimensions (WxHxD) 18.11 x 8.27 x 20.67 or 460 x 210 x 525 mm with door.
See photos for chassis choices.
Power Supply: Media: TFX 300W PFC, Rackmount: 400W PS, Desktop: 400W PS
Motherboard: Socket 1156 Intel H55 DDR3 CrossFireX GbE
Audio: M-Audio 24-bit/96kHz digital audio card, 36-bit embedded DSP, low-latency
Video: integrated on motherboard, option of a selection of NVidia cards
Processor: Intel Core i5 CPU
Drives: DVD and SATAII Hard Drive
Memory: Up to 8GB DDR3
PCI Slot: 2 x PCI slots, PCI-e for additional network connectivity, graphics, audio, etc
LAN: integrated Gigabit Ethernet
Software: Choice of 64 Studio or Ubuntu Studio installed and configured.
Please specify any custom requests.
Monitor, keyboard and mouse are not included in the default configuration and are optional.
This configuration's price is $1500.
---
Configure eRacks/STUDIO5
Choose the desired options and click "Add to Cart". You may also request a quote, please add additional requests and information in the "Notes" field. Your quote request will be sent to your profile's eMail if you are logged in, otherwise enter the email address below (required only if not logged in).
Current Configuration
Base Price: $ 1500.00
As Configured: $ 1500.00
Configuration Summary:
Default Configuration