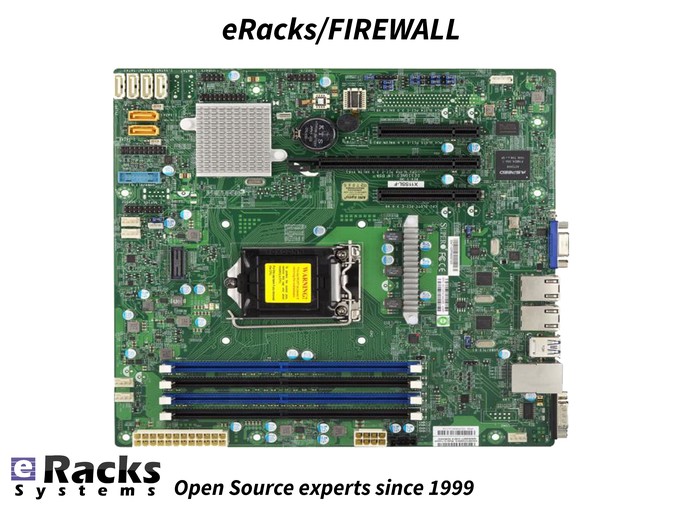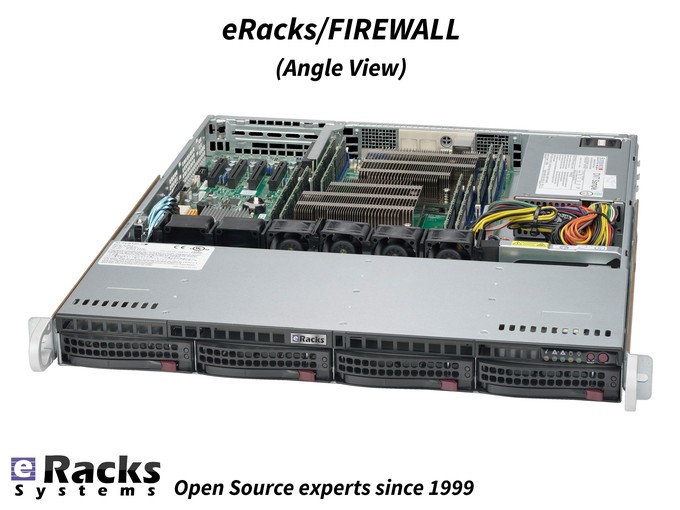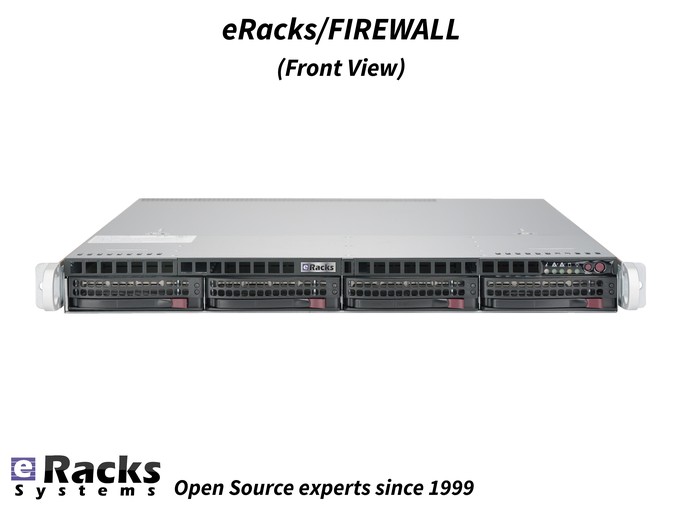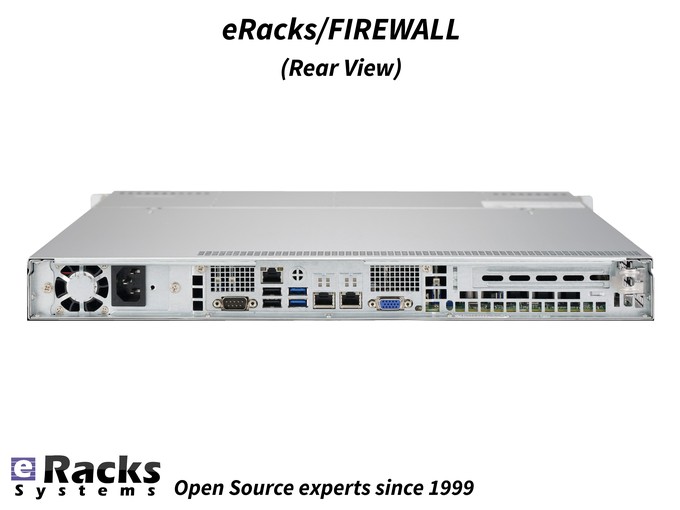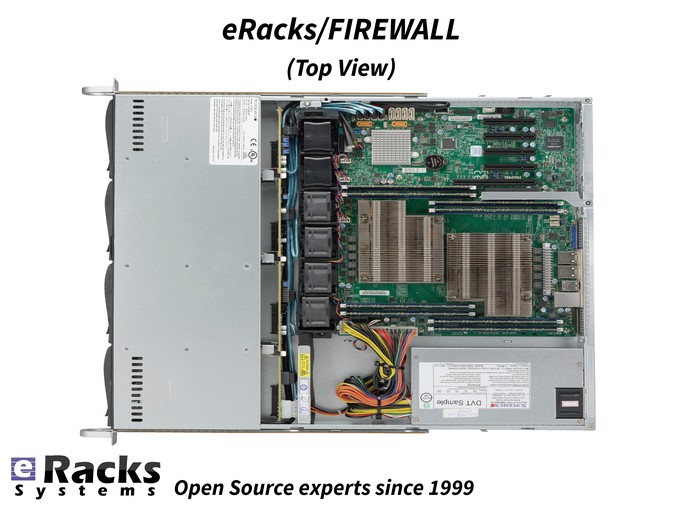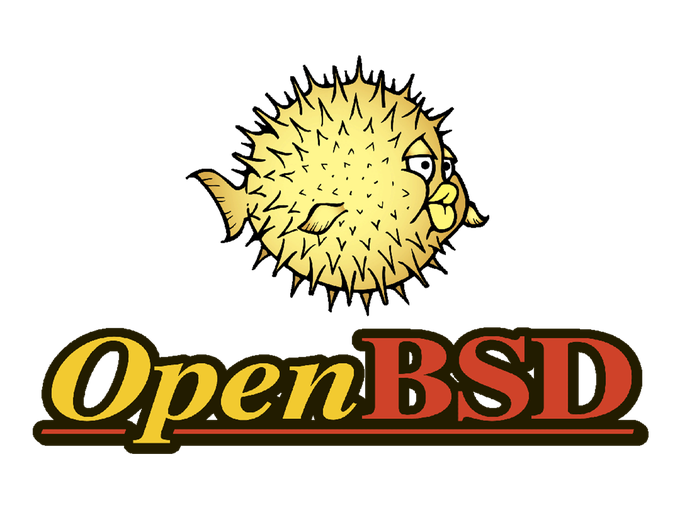 eRacks/FIREWALL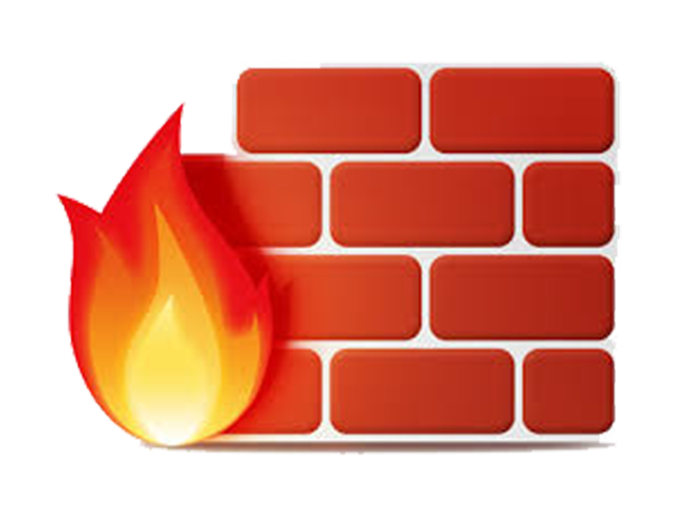 Don't allow your firewall system to be a single point of failure! By focusing on this motto, the eRacks/FIREWALL Server provides a tremendous amount of protection from certain kinds of attack, it is only part of your total security solution.
This eRacks/FIREWALL system is designed for your basic line of defense in your network and includes a firewall designed to examine and evaluate everything that passes through it. It also includes security policies that define who can access your network and what services will be allowed.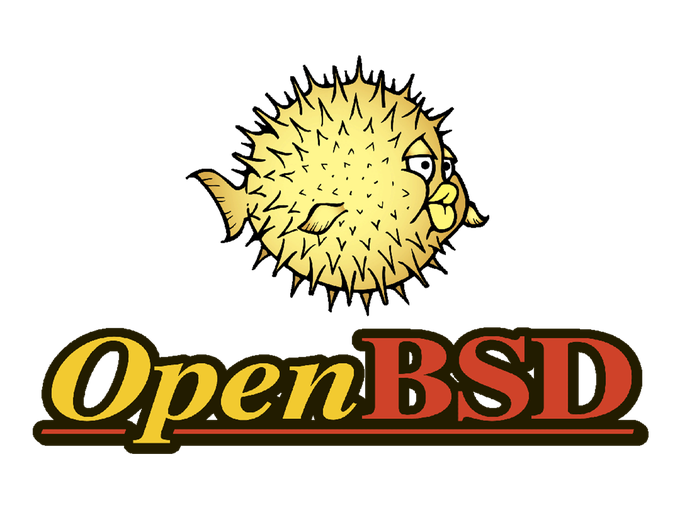 This system is highly capable for combining security policies, hardware, and software to protect your network from unauthorized intrusion. With this system, Firewalls are usually set up at a high-level gateway such as your Web site's connection to the Internet, but they can also be set up at lower-level gateways to protect your network internally or as a screening router, or packet filter which will block the traffic based on an IP address or a port number. Some other firewall techniques could be included like proxy server, network address translation (NAT).

Usually the eRacks Systems offer this FIREWALL server in 1U rackmount chassis. But it is scalable with 2U 1U rackmount chassis with higher number of storage drives and another component support.
The most secure and dependable OpenBSD Operating System is installed on it by default with default OpenBSD PF security software. Although the optional installation available of pfw, the web frontend for the pf firewall in OpenBSD. Or any other security with your order.
For order with your desired configuration please use the 'Quote' request button, eMail us, use the Contact form, call us, or simply write in your request in the 'Notes' field when you place your order.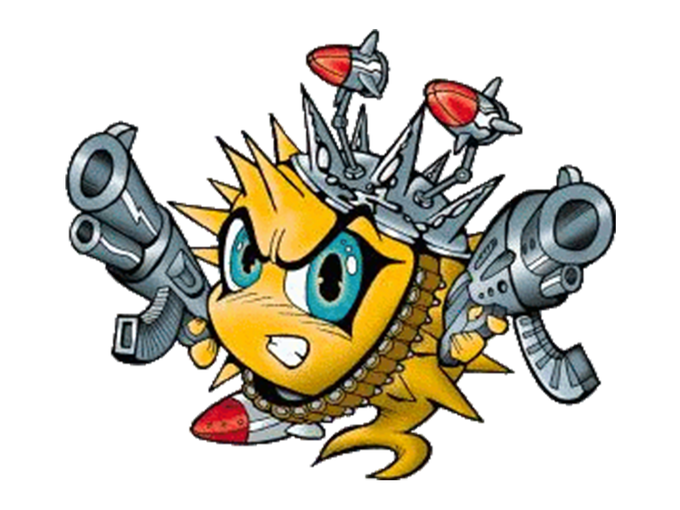 As always, this system comes with completely pre-configured and Standard 1yr full /3yr limited warranty.
For your best, our system engineers and experts are always ready to provide you consultancy and support even after the warranty period on your call/request.
---
Features & Specifications
System Chassis: 1U Rackmount Chassis with 4 Removable Hard Drive Support. Optional 2U Rackmount Chassis with 6 Removable Hard Drive Support.
Power Supply: eRacks/350W 350W 1U Multi-Output Power Supply.
System Motherboard: eRacks-certified Intel-i3/i5/i7/E3 motherboard for FIREWALL Server.
System Processor: Intel Core i3-7100T (2 Cores@3.40 GHz). Optional 7th, 8th or latest (9th ) Generation core-i3, core-i5 core-i7 and Intel Xeon E3 CPU support.
System Memory: 8GB DDR4 Non-ECC Memory in 2 DIMM Slots. Support up to 128GB of Non-ECC system memory with selected CPU.
Storage Drives: 2x 250GB WD Re (Data Center) 7200rpm 3.5-inch SATA6 HDD. Support up to 4 3.5-inch SATA6 HDD.
Operating System: OpenBSD.
Security Software: OpenBSD PF.
---
Configure eRacks/FIREWALL
Choose the desired options and click "Add to Cart". You may also request a quote, please add additional requests and information in the "Notes" field. Your quote request will be sent to your profile's eMail if you are logged in, otherwise enter the email address below (required only if not logged in).
Current Configuration
Base Price: $ 1495.00
As Configured: $ 1495.00
Configuration Summary:
Default Configuration