eRacks/NAS6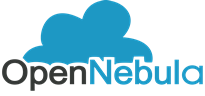 The eRacks/NAS6 is a 2U Cloud-ready Network Attached Storage file server, compatible with all networks, operating systems, and networking software. On request, any & all networking software, such as NFS, MooseFS, LizardFS, Ceph, GlusterFS, CIFS / Samba, Apple AFP, DLNA / UPNP, etc. can be installed. Options for Tape Backup Drives, and Light scribe Blu-Ray writer / HD DVD-ROM are available in the 5.25" Bay.
SAS Drives and RAID controllers are also available in this configuration. Other motherboard/processor configurations are available too. Please, contact eRacks Systems or click "Get a Quote" for a custom quote on this model.
eRacks/NAS6 is a 2U medium-capacity storage server with six 3.5" hot-swap drive bays, available in either a 3x2 or 2x3 configuration.
With the latest 18TB drive technology, eRacks/NAS6 storage server can now provide up to 108 Terabytes of raw storage space (even more with SMR drives - ask us for a custom quote today!).
There is also room for an available DVD/BD/CD Optical drive.
Green
The HGST or Seagate drives are enterprise-class, high-reliability, helium-filled "Green" drives, which use less power while providing more data storage space. Choosing these drives make eRacks/NAS6 a truly a greener solution.
The largest 16TB and 18TB drives are available in the top brands (Seagate, WD, HGST, Toshiba) - and are also available across our entire line of storage servers.
Archival
The Seagate, WD, or HGST Archive SMR (Shingled Magnetic Recording) drives are for archival applications which have a typical usage profile of writing mostly new data (or journal-style data "At the end"), rather than re-writing existing data - hence the choice of these drives are more well-suited for Archival applications, or Near-Line Storage or Cold Storage. We'll be happy to give you a custom quote with these drives - contact us today and tell us your unique needs!
Pre-configured
eRacks/NAS6 is delivered pre-configured with the latest open source operating system and software per your requirements, including, but not limited to, Ceph, LizardFS, Open Stack.Cloudstack, Open Nebula, Samba, or your choice of any other open-source packages you need - just put your requirements in the "Notes" field when you place your order or request a quote.
Cloud-Ready
For virtualization, we can install OpenStack, CloudStack, our own light weight eVirt™ (aka QuickStack) virtualization, or your choice.
Scale-out
For network storage / SDS (Software-defined-storage), we can install Ceph, DRBD, Samba, DLNA, NFS, etc - you name it, we'll install it for you.
Contact us
Please email info@eracks.com with questions or click "Get a Quote" to request a custom quote.
---
Features & Specifications
The standard hardware configuration includes:
· 2U Chassis, Standard Depth
· 650W High-Efficiency Gold-level certified PSU
· 2x Redundant power supply option
· 6x removable SATA / SAS hard drive bays (both 3x2 and 2x3 options available)
· Xeon E5 CPU (dual-Xeon CPU available)
· Max 1.5TB DDR4 Memory by custom quote
· 4-port RAID card (Note preferred RAID configuration)
· 3 PCI slots w/riser, or ~5 vertical LPPCI slots
· Optical Drive
Please email us with qutestions at info@eracks.com, or click "Get a Quote" to request a custom quote oin this model.
---
Configure eRacks/NAS6
Choose the desired options and click "Add to Cart". You may also request a quote, please add additional requests and information in the "Notes" field. Your quote request will be sent to your profile's eMail if you are logged in, otherwise enter the email address below (required only if not logged in).
Current Configuration
Base Price: $ 2795.00
As Configured: $ 2795.00
Configuration Summary:
Default Configuration