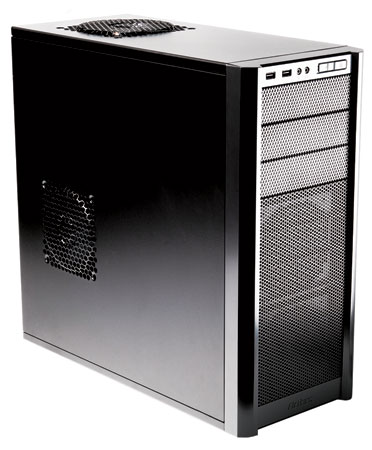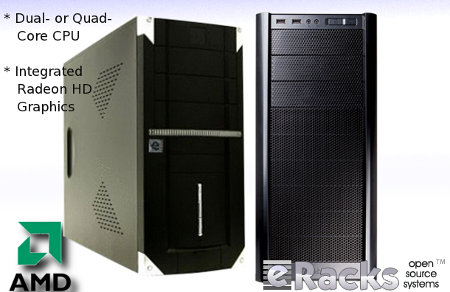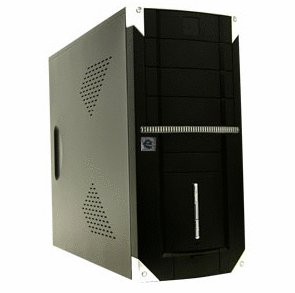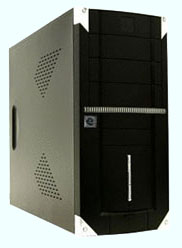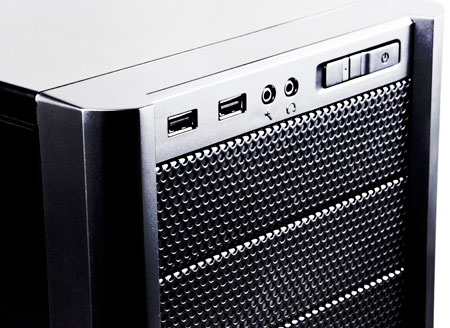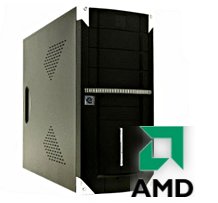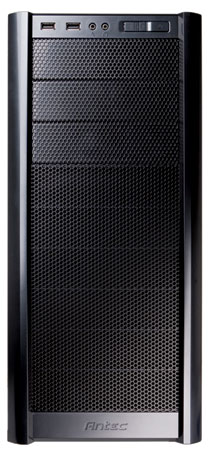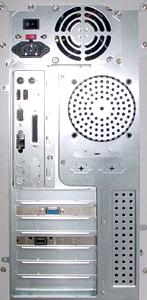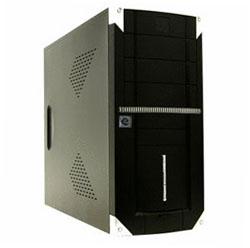 eRacks/ASERIES
eRacks/ASERIES: highly-customizable Desktop System using the new AMD A-series Llano Socket FM1 CPU.
The big difference between AMD's A6 and A8 Llano chips is the graphics core:
A6: Radeon HD 6530D, which has 320 cores, four SIMD units, 16 texture units and a clock speed of 443MHz.
A8: Radeon HD 6550D, which has 400 cores, five SIMD units, 20 texture units and a clock speed of 600MHz.
This system is expandable, upgradeable, convertible and quietizable. Just let us know what components you would like inside. We'll build your system to order, install your choice of Operating System, and test it thoroughly.
Prefer another AMD processor? Choose your configuration: eracks/AMDESK
Prefer a rackmount format? Choose your configuration: eracks/APURACK

Zimbra Desktop
installation available - see
Software
dropdown choices. Choose from the online configuration or request your own combination of components.
The default configuration for this desktop system includes:
Chassis: Desktop Mid-Tower Chassis 400W PSU
(Chassis PREMIUM upgrade has a higher PSU, three-speed fans, washable air filters, and handy cable routing that helps keep equipment cool & dust-free.
Dimension (WxDxH): 18 height x 7.75 x 16.25 inch (Premium chassis = 18.0 height x 8.1 x 18.3 inch )
Motherboard: integrated video, audio, GbE, supporting Socket FM1 Processors
CPU: AMD Socket FM1 A6 or A8 CPU
Video: CPU is integrated with AMD Radeon HD 6530D (A8-3850 is integrated with AMD Radeon HD 6550D)
Memory: DDR3, up to 32GB
Drives: Operating System: Ubuntu Linux operating system installed as default.
Environment: Choice of desktop environments including GNOME, KDE, and others (specify any other Open Source applications to be installed, in the Notes field of your order.)
---
Configure eRacks/ASERIES
Choose the desired options and click "Add to Cart". You may also request a quote, please add additional requests and information in the "Notes" field. Your quote request will be sent to your profile's eMail if you are logged in, otherwise enter the email address below (required only if not logged in).
Current Configuration
Base Price: $ 600.00
As Configured: $ 600.00
Configuration Summary:
Default Configuration