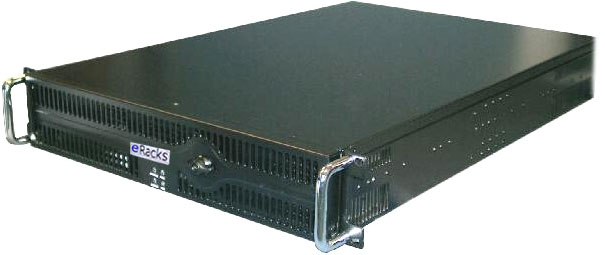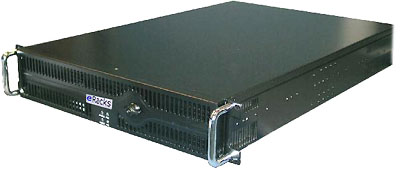 eRacks/EFFECTS
This model is EOL - contact us to build you a similar, updated system with state-of-the-art specs.
The eRacks/EFFECTS uses the AMD® Phenom processor, built from the ground up for true quad- and triple core performance. Use this system for intensive computational tasks, like video/audio editing, or for serious gaming, or both at the same time.
The Phenom Black version is unlocked, i.e. overclocking is possible.
Note: DDR3 Memory is available with upgraded motherboard.
The eRacks/EFFECTS 2U rackmount server is installed and configured with the open source operating system of your choice.
The default hardware configuration includes:
2U Lockable Chassis, 6 bays, 4 fans, 500W PS
AMD® Phenom Triple-core or Quad-core CPU (option for high-end Athlon64 X2 Dual-core)
1GB DDR2 Memory, DDR3 option
80GB SATA II Hard Drive
Dual Layer CD/DVD+R
3.5" Floppy Drive
no monitor, keyboard, mouse included.


---
Configure eRacks/EFFECTS
Choose the desired options and click "Add to Cart". You may also request a quote, please add additional requests and information in the "Notes" field. Your quote request will be sent to your profile's eMail if you are logged in, otherwise enter the email address below (required only if not logged in).
Current Configuration
Base Price: $ 1120.00
As Configured: $ 1120.00
Configuration Summary:
Default Configuration