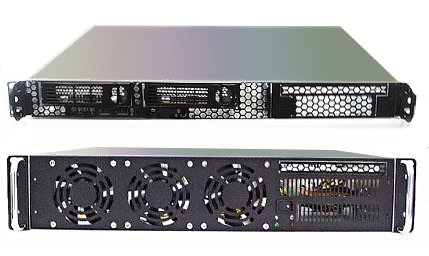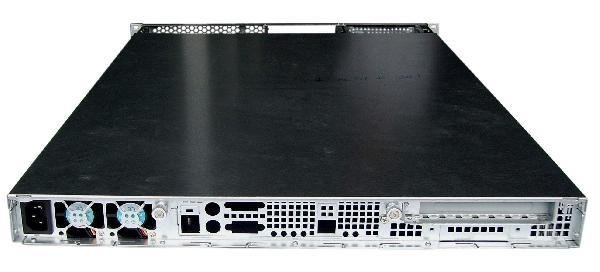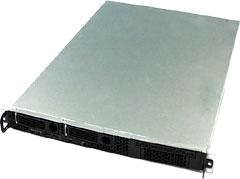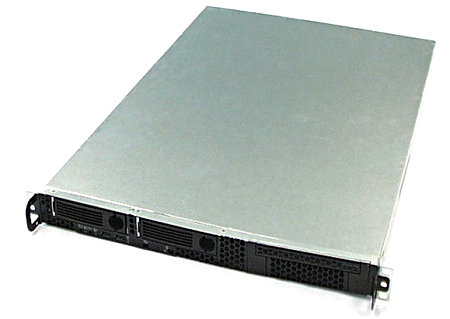 eRacks/SANDYCORE
Choice of 1U chassis (top), 2U chassis (bottom)

eRacks/SANDYCORE:
featuring the new Second Generation Intel® Core
TM
i5 (Sandy Bridge) processor, announced in January 2011.
Sandy Bridge processors include a new set of instructions known as Advanced Vector Extensions, suited for floating-point-intensive applications.
This new CPU features include widened data paths, increased register efficiency and use of parallel loads, as well as smaller code size.
Choose from the online configuration or request your own combination of components.
The default configuration for this rackmount server includes:
Chassis: eRacks/i7CORE 2U Rackmount Chassis (1U option available)
Dimension (WxDxH): 19in x 17in depth x 3.5in chassis (2U)
Motherboard: Socket LGA1152; P67 Extreme6, 6 x SATA3, 6 x USB3.0, ATX
LAN: onboard Dual Gigabit Ethernet Controllers
Audio: onboard 8 Channel Realtek ALC892
Video: NVidia GTS250 (or other) card, No video on motherboard
Memory: 4x DDR3 DIMMs, Max capacity 32GB
Drives: SATA3 Hard Drives, CDROM Drive (DVD & other options available)
Operating System: Ubuntu Linux operating system installed as default.
Environment: Choice of desktop environments including GNOME, KDE, and others (specify any other Open Source applications to be installed, in the Notes field of your order.)
Modification option:Quietization is possible, although some system noise will still be present.
Please contact eRacks for more information or custom orders!
Note: PCI-e GTX card options only available with 2U chassis option.
---
Configure eRacks/SANDYCORE
Choose the desired options and click "Add to Cart". You may also request a quote, please add additional requests and information in the "Notes" field. Your quote request will be sent to your profile's eMail if you are logged in, otherwise enter the email address below (required only if not logged in).
Current Configuration
Base Price: $ 1495.00
As Configured: $ 1495.00
Configuration Summary:
Default Configuration