eRacks/SNORT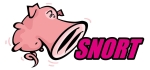 eRacks/SNORT: Intrusion Detection System (IDS).
Snort's advantange over other IDSs is its flexibility to create new rules on demand, as well as interact with firewalls. Filtering network traffic can be cpu-intensive depending on the usage. Please contact eRacks if you have any questions on this application server.
The default configuration includes:
MySQL database, SWATCH log watcher, SPADE statistical analysis, and SnortSnarf HTML report creator software
FreeBSD operating system
Netgear 302T 1000BaseTX (RJ45)
1U-height eRacks/COOL Rackmount Chassis, 300W PS, 7 40x28 air-bearing fans, air duct, 3 PS fans.
Intel Socket 1155 Sandybridge motherboard
Intel® i3 / i5 / i7
DDR3 Memory
SATA II / SATA3 / SAS / SAS2 Hard Drive
Slimline CDROM
No keyboard, mouse, or monitor included
View of back:

---
Configure eRacks/SNORT
Choose the desired options and click "Add to Cart". You may also request a quote, please add additional requests and information in the "Notes" field. Your quote request will be sent to your profile's eMail if you are logged in, otherwise enter the email address below (required only if not logged in).
Current Configuration
Base Price: $ 1565.00
As Configured: $ 1565.00
Configuration Summary:
Default Configuration