Sep 29, 2015 - eRacks Systems Releases 4K High-end 15.6" Linux-based Ultrabook - the eRacks/ZENBOOK15.UHD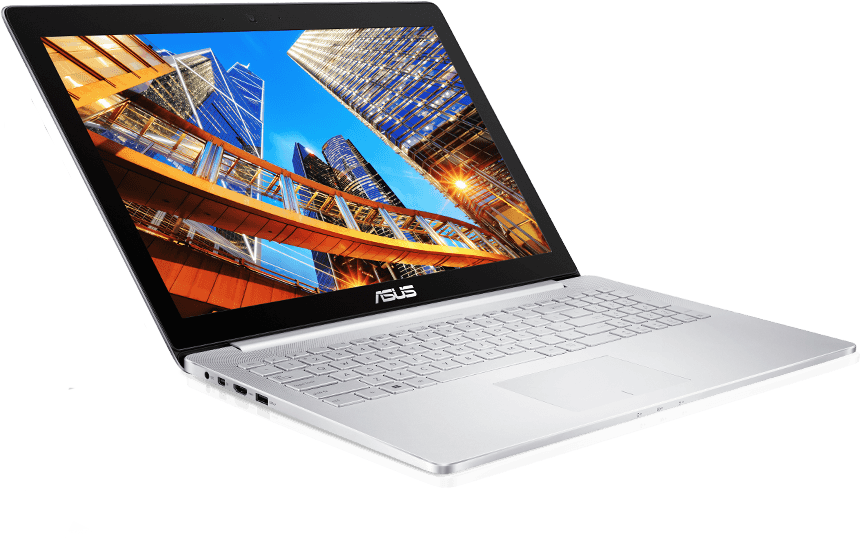 Los Gatos, California - September 29, 2015 – eRacks Open Source Systems, the pioneering provider of Open Source based laptop and desktop computers in California, announced today the release of its new high-end Ultrabook computers based on the 15.6" Asus ZenBook Laptops. The company will be shipping the eRacks/ZENBOOK15.UHD with choice of Linux or BSD Open Source operating system software pre-installed and configured to work "right out of the box."
The high-performing and stylish ZenBook Laptop computer by Asus is already established as a masterpiece of Ultrabook technology for its powerful features, such as 4K/UHD display and up to 24GB RAM available (default is 16GB), as well as elegance in design. The truly elegant diamond-cut design along with the spun-metal finish gives this impressive Ultrabook an astonishingly sophisticated look.
eRacks Systems' adoption of Asus ZenBook, unifies the elegance and style presented by this astonishing laptop computer with the power and freedom offered by Open Source operating systems. eRacks/ZENBOOK15.UHD not only looks astounding but it also brings to users the liberty of choice so-favored by devotees of Open Source software around the world.
As an added bonus, eRacks Systems pre-installs and guarantees that eRacks/ZENBOOK15.UHD purchased from the company will work right out of the box "removing any uncertainty involved if the customers were to install the operating system themselves," says Joseph Wolff, Founder and CTO of eRacks Open Source Systems. "We have with us the superior knowledge of what works, how to install all operating systems, how to work around little incompatibilities, and make technology tweaks, so we can ensure delivery of a fully functioning laptop or Ultrabook," adds Wolff. "We have gained this knowledge by having done this for over 16 years on both servers and laptops."
In addition to pre-installation and configuration of the Open Source operating system when delivering eRacks/ZENBOOK15.UHD, the company also offers its customers upgrade options, hardware installations, and guarantees not available elsewhere. These upgrades include RAM and Hard Disk as well as other component upgrades.
Founded in 1999 by system architects and network design consultants, eRacks Open Source Systems has made its mark as a pioneering technology provider dedicated to open source software integration with top brand names in the industry. The company welcomes any unique customization required by its customers.
The company has offices in Hayward and Los Gatos, California. Customers can contact eRacks Systems by phone number (714) 758-5423 or email at info@eracks.com. Company's website https://eracks.com is available for further information on eRacks/ZENBOOK15.UHD and other Open Source solutions provided by the company.
eRacks Open Source Systems
Phone: (714) 758-5423
Fax: (631) 392-9842
eMail: info@eracks.com