Sep 9, 2011 - eRacks Open Source Systems Announces Reseller Agreement with Canonical
Press Release
eRacks Open Source Systems Announces Reseller Agreement with Canonical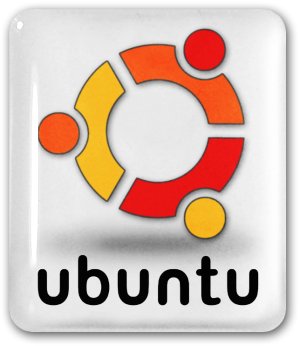 September 09, 2011 Orange, CA -- Via
PRWEB
,
Yahoo News
,
Canonical / Ubuntu
eRacks and Ubuntu join forces to provide full support for Canonical products.
eRacks today announced that it has partnered with Canonical, the company behind Ubuntu, in a reseller agreement to provide Ubuntu Advantage to its customers. The agreement allows eRacks to resell Ubuntu Advantage which includes Canonical's system management tool, support services, legal assurance and direct access to Ubuntu experts as part of eRacks' solution.
Being part of Canonical's Ubuntu Advantage Reseller Programme will give eRacks the opportunity to help businesses get the most out of Ubuntu. It will generate a more productive IT environment and allow organisations to boost efficiency and make significant cost savings.
eRacks is a leading rackmount server provider specializing in open source configurations. Along with application servers and network attached storage, eRacks offers an array of hardware and software customizations, as well as consulting and hosting. In addition to the rackmount server format, eRacks' custom Linux desktops and laptops are popular.
"We partnered with Canonical because of Ubuntu's immense popularity among the open source community," said Max Haskvitz, Operations Manager of eRacks. "eRacks' customers value the ease of use, security, and reliability of both the software and the hardware of eRacks' computer systems."
Canonical is pleased to announce partnership with eRacks, furthering both Ubuntu and customers' productivity through eRacks' highly customized and reliable servers.
About eRacks
eRacks Open Source Systems provides rackmount servers, desktops, and laptops, configured with Linux and other open source software. eRacks aims to return control of information management back to the business, independent from restrictions of third-party closed-source software. eRacks strives to provide quality open source enterprise-level applications on easily-upgradeable hardware.
For more information, visit http://www.eRacks.com
About Canonical
Canonical provides engineering, online and professional services to Ubuntu partners and customers worldwide. As the company behind the Ubuntu project, Canonical is committed to the production and support of Ubuntu - an ever-popular and fast-growing open-source operating system. It aims to ensure that Ubuntu is available to every organisation and individual on servers, desktops, laptops and netbooks.
Canonical partners with computer hardware manufacturers to certify Ubuntu, provides migration, deployment, support and training services to businesses, and offers online services direct to end users. Canonical also builds and maintains collaborative, open-source development tools to ensure that organisations and individuals can participate fully in innovations within the open-source community.
For more information, please visit http://www.canonical.com.
###