Jan 30, 2012 - eRacks Bucks Server Trend Towards Higher Prices
Press Release
eRacks Bucks Server Trend Towards Higher Prices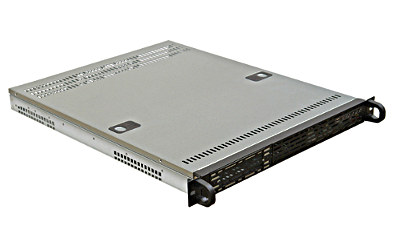 January 30, 2011 Orange, CA
PRWEB
,
Summary: eRacks releases upgraded configurations of rackmount server models, available online.
eRacks Open Source Systems has revamped and upgraded the configurations of their General Purpose category rackmount servers. In spite of component shortages and rising prices due to the flooding of hard drive factories in Thailand, eRacks has increased the capacities of components in their online computer server models, while keeping prices level.
eRacks Open Source Systems, based in Orange, California, offers rackmount servers and computers, and has an increasingly large following among Linux users and other Open Source advocates. Customized rackmount servers are eRacks' main products, but selections of Linux desktops and laptops are also available online. eRacks' latest refresh includes AMD's Bulldozer Interlagos processors, and Intel's Sandy Bridge, and Ivy Bridge series in the General Purpose line-up. Desktop and Quiet System users can also benefit from the new socket 2011 and FM1 systems featuring the FX line from AMD and the Sandy Bridge E for Intel. Also the cards from LSI, Fusion IO, 3ware, and Intel allow many storage and communication options. Combining all that together with the ability of GbE to 4, 20,40 and 100GbE connectivity, as well as all forms of wireless, really allow this line-up to sparkle.
The entry-level eRacks/VALUE rackmount server starts at $595, and features a choice of Intel Celeron or i3 CPU. All General Purpose models are configured with SATA3 hard drives as the default, with SSD included in the options. The eRacks/SERVE model is AMD-based, features the Athlon AM3 CPU and is configurable for most server tasks. For more intensive computational demands, the eRacks/PREMIUM rackmount server is configurable with Intel i5/i7 CPU or Xeon E3 and up to 32GB DDR3 memory.
The highest-end server in this lineup is eRacks/ENTERPRISE, useful for high-demand applications like Hadoop, Gluster, Oracle, etc. It features Quad-core and six-core processors, four hot-swap drives and up to 64 GB of DDR3 memory. All eRacks systems are fully configurable and installed and tested with a wide choice of Open Source operating systems.
Operations Manager, Max Haskvitz, remarks, "eRacks prides itself on always offering our customers the leading technology, with the added value of knowing with certainty that your server is fully qualified and certified with all the latest open-source software stacks available."
All eRacks systems are built to customer specifications, including options such as Quietization(tm) for environments that are sensitive to system sound. eRacks installs and configures the customer's choice of operating system, including Ubuntu Linux, Red Hat(tm), Fedora Linux or other Linux distribution, *BSD or Sun's Open Solaris, as well as additional open source software.
For more information visit the eRacks website:
http://www.eracks.com or call (714) 532-5322.
eRacks offers educational and bulk discounts.