Open Mirror Dev Services
eRacks Development Services: Open Mirror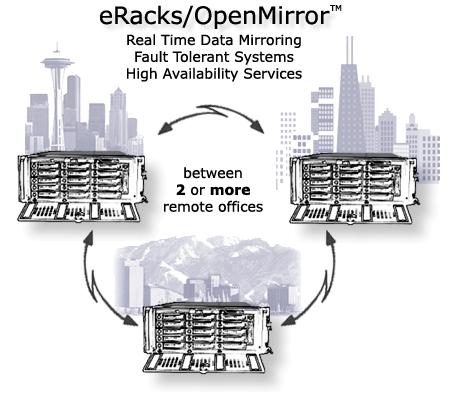 Challenges:
Disaster planning - Keep valuable data safe and accessible during electrical outages, weather emergencies, intruder attacks, and hardware failures, by keeping redundant copies at remote sites.
Failover Data Accessibility - When one storage system is down for system upgrade, repair, or otherwise off-line, keep your data services up and active.
Real-Time Data Synchronization between two or more remote offices. Eliminate data confusion. Access all data in real-time, locally.
Solution:
eRacks/OpenMirror provides near real-time data mirroring between 2 or more remote offices.
eRacks/OpenMirror is based on a suite of open source software including:
LinuxTM, DRBD (distributed remote block device) data mirroring
OpenAFS file system
client-server authentication technologies.
This is just one great example of what eRacks consulting can build for you on a consulting basis using open source.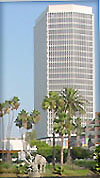 Features:
Connects with any LAN, including Windows®, Unix/LinuxTM, and MacintoshTM.
Requires two or more eRacks Network Attached Storage (NAS) systems.
RAID 5 hardware setup with hot spare drives.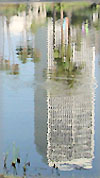 ---
Contact eRacks for more information.
Call: 408-455-0010
Email: info@eracks.com