Network Attached Storage/NAS Servers
eRacks NAS series: Rackmount High-Density Storage Servers for your Private or Hybrid Cloud, Big Data, or NAS (Network Attached Storage) Needs.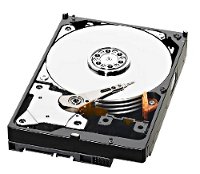 TEN TERABYTE
drives now
available on all 3.5"
FF
-based servers!
(Ask if you don't see them on your preferred server)
Reliable, Scalable, Cross-Platform, SDS, BigData, NAS, and Cloud Storage.
eRacks rackmount storage servers are configured with your choice of operating system, and can be provisioned with all other available software including:
- eRacks' own eVirt KVM-based cloud (Ceph available), OpenStack, CloudStack, Eucalyptus, or other Cloud infrastructure for your own private cloud,
- FreeNAS, OpenNAS, OpenFiler, OpenMedaVault, Samba, ATalk, NFS, rsync, and others for local on-premise LAN use or NAS,
- NextCloud, Seafile or OwnCloud for your own private DropBox-equivalent,
- ZFS, NFS, GlusterFS, LizardFS, Ceph, MooseFS, GFS, etc for distributed file systems -
eRacks offers a complete cross-platform solution - private / hybrid cloud server, file server, and total / SDS storage.
A battery backup option is also available for all hardware RAID solutions.
eRacks also offers system architecture and design services, including network design and private cloud architectures. Please call or email for provisioning questions and custom configurations, or click the "Get a Quote" button in the product you're interested in.
---