The eRacks/NAS50 (http://eracks.com/products/storage-servers-nas/NAS50/)and eRacks/NAS36

(http://eracks.com/products/storage-servers-nas/NAS36/) models are scalable, practical, recyclable, and compatible with a wide range of operating systems. They are also flexible enough to suit different types and sizes of businesses. These new models are very efficient and use less energy than their predecessors. eRacks have redesigned the original eRacks/NAS50 and eRacks/NAS36 in order to improve their performance efficiency and reduce energy consumption. This, therefore, means that users will be able to cut down power bills by big margins.
"With 23 percent less power consumption and 50 percent more storage, this brings watts-per-petabyte efficiency to a whole new level. Go Green now and save Big Bucks on your Big Data power bill!" – Joseph Wolff, Founder and CTO of eRacks Open Source Systems.
eRacks has received positive comments from some of their clients:
"It was a pleasure doing business with you guys and I hope to be able to give you some more business in the future." – CW, NexBand Communications, Inc.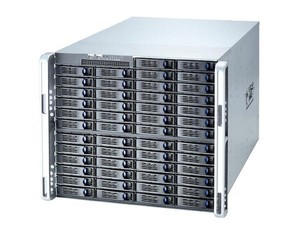 About eRacks

eRacks was founded by system architects and network design consultants who over the last twenty-five years have had first-hand experience setting up enterprise-level computing infrastructures. eRacks' founders decided to leverage their expertise by designing ready-to-run systems, saving customers money, configuration time, and frustration. eRacks Systems, founded in 1999, has locations in Fremont and Los Gatos CA.

Please contact us at:

Email: info (at) eracks.com or via our contact page at eracks.com/contact if you have any questions.

Quick Links