Oct. 02, 2018 - eRacks Reaches 1 Petabyte Milestone With New 72-drive Rackmount Storage Server

HAYWARD, CA - 10/02/2018
eRacks is proud to announce the release of its new ground-breaking rackmount storage server - the first product to break the Petabyte milestone.
Fitted with a Dual-Intel Xeon E5 V4 family processor, eRacks/FLASH72 is designed to support 72 SSD removable hard drives for storage space up to 1.11 Petabytes. The new product is eRacks Systems powerful way transmitting its wish to remain a computing technology pioneer for the foreseeable future.
eRacks Systems is a proud partner of Samsung and, as such, has access to the latest flash drive technology such as the Samsung Enterprise 15.36 TB SAS 12Gb/s hard drive. This has helped the company produce a storage server unrivaled in density and performance.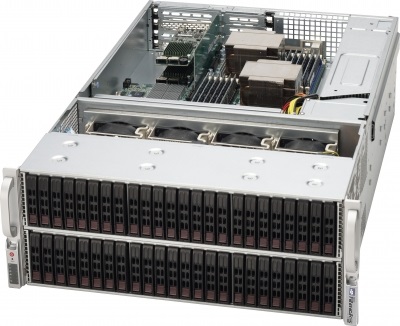 "Our new 4U eRacks/FLASH72 is truly a breakthrough in capacity, storage, density and speed, exceeding even the largest spinning-platter servers." said Founder and CTO of eRacks Systems Joseph Wolff.
"At 4U and over 1.1 Petabytes of storage, it sets a new high bar to beat for density and total storage per rack 'U'".
The eRacks/FLASH72 storage server is stacked with up to 4TB of the latest-capacity DDR4 memory modules in bid to satisfy the needs of medium to large enterprises, data centers and SMBs. It is ideal for environments with large data transaction needs requiring instant and easy data access at all times, like High Performance Computing, private or hybrid cloud hosting servers, Virtualization Host Servers, Virtual SAN-Ready node apps, Big Data mining, Network Attached Storage, High-Frequency Trading or High Encryption Data Centers.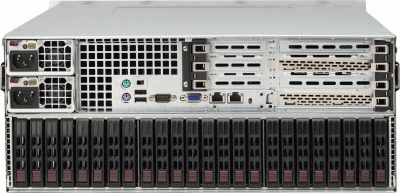 eRacks offers a wide selection of pre-configured Open Source software for the customer to choose from depending on their requirements and needs. Ceph, OpenStack, ZFS, FreeNAS, Linux and BSD are all available for selection.
Key points for the eRacks/FLASH72:
• Revolutionary 1.1 PB storage capacity.
• State-of-the-art density and speed.
• 72 SSD hard drive slots available, supports latest SAS, SATA and NVMe.
• Customer can have any Open Source software installed and configured.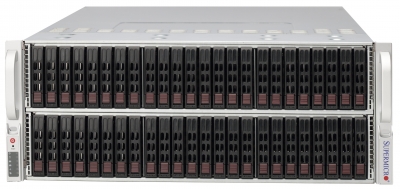 About eRacks Open Source Systems
eRacks Open Source Systems strives to return the control of the IT department back to the business owner, by providing world-class open source applications on easily-upgradeable hardware.
The company was created in 1999 and is centered in Silicon Valley, California. Since its inauguration, it has provided services to a number of high-status clients including NASA, University of California, Johns Hopkins University, United States Navy, Associated Press, Motorola and others.
Contact Information
eRacks Open Source Systems
CTO Joseph Wolff
Telephone: 408-455-0010
E-mail: joe@eracks.com
Link: www.eracks.com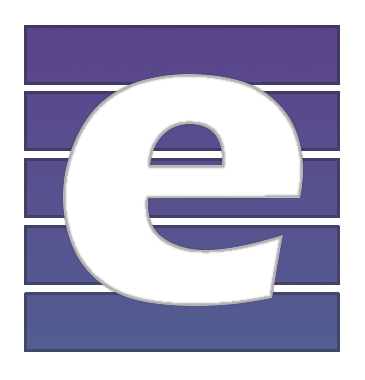 Media Contacts:
| | | |
| --- | --- | --- |
| | Full Name: | Joseph Wolff, CTO and Founder |
| | Phone Number: | 408-455-0010 |
| | Company: | eRacks Open Source Systems |
| | Website: | |
| | Mail | info@eracks.com |